Amplience Dynamic Media gives you control over your visual digital content, such as product images and videos as well as promotional content like dynamic banners, lookbooks and lifestyle videos. The solution provides powerful automated image and video management workflows, Dynamic Imaging and Video Transcoding capabilities, metadata and viewer configuration.
Key Features

Dynamically render any image variant on demand from a single master asset

Transcode video for all devices, mobile operating systems, and screen resolutions

Text-to-image and monogramming support via SVG

Flexible, mobile optimized, adaptive, and responsive product media viewers

Dynamically create personalized image roundels and other layers

Automate 360° and 720° (up and over) spin sets production

Managed complex media asset ingestion workflows via APIs and multiple FTP locations
Migrating from a legacy dynamic media solution
First generation 'dynamic' or 'rich' media platforms were engineered with only product image management in mind - and do not address the content management requirements of today's marketers, who employ visual storytelling in order to boost brand engagement and describe product.
Amplience solves the rich media challenge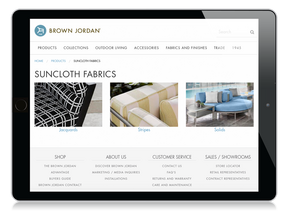 Product Customization
This powerful extension to the Amplience Dynamic Media service generates on-demand images of product color variants, monograms and other visual customizations to power rich product media viewers and sophisticated product configurators.
Learn more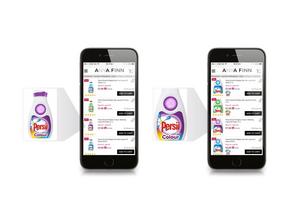 Mobile Ready Hero Images
The Amplience Dynamic Media solution for the Mobile Ready Hero Image standard makes it easy for online merchandising users to deliver optimized product images that improve engagement and conversion on smartphones .
Learn more
Create product and grid pages that showcase the best aspects of your products. Your customers can interact with product image zooms, 360° product views, color and fabric swatches, and a range of other customizations.
The complete studio-through-site workflow is supported, from asset ingestion, enrichment, publishing, dynamic transcoding through to delivery. Media can be rendered as an image URL, video or as a product viewer experience with multi-dimensional product spin, color and fabric swatches, multi-level zooms, and adaptive, responsive views.
Dynamic Media also cuts costs by improving the productivity of your teams. Automated media sets and transformation templates shorten the studio-to-site process, eliminate human error and allow users to test and optimize the way images and videos are displayed in order to maximize quality and streamline delivery.
Advanced metadata APIs support a range of advanced features including Point-of-Interest (dynamic cropping) – which enables images to stay relevant after automatic sizing and scaling in support of responsive experiences.